Since 2010, The Pango Group's independent escrow companies have processed well over 200 commercial real estate transactions in which the purchase price was $2.5 million or greater; totaling over $1 billion in commercial real estate value.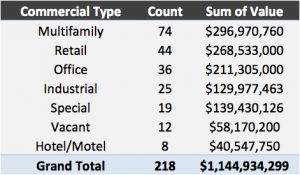 Pango Group has become a major player in the commercial realm due in large part to its seasoned escrow officers. Pango Group has 16 officers well versed in the unique demands of a commercial transaction.
If you're in need of an experienced commercial escrow officer please contact us!